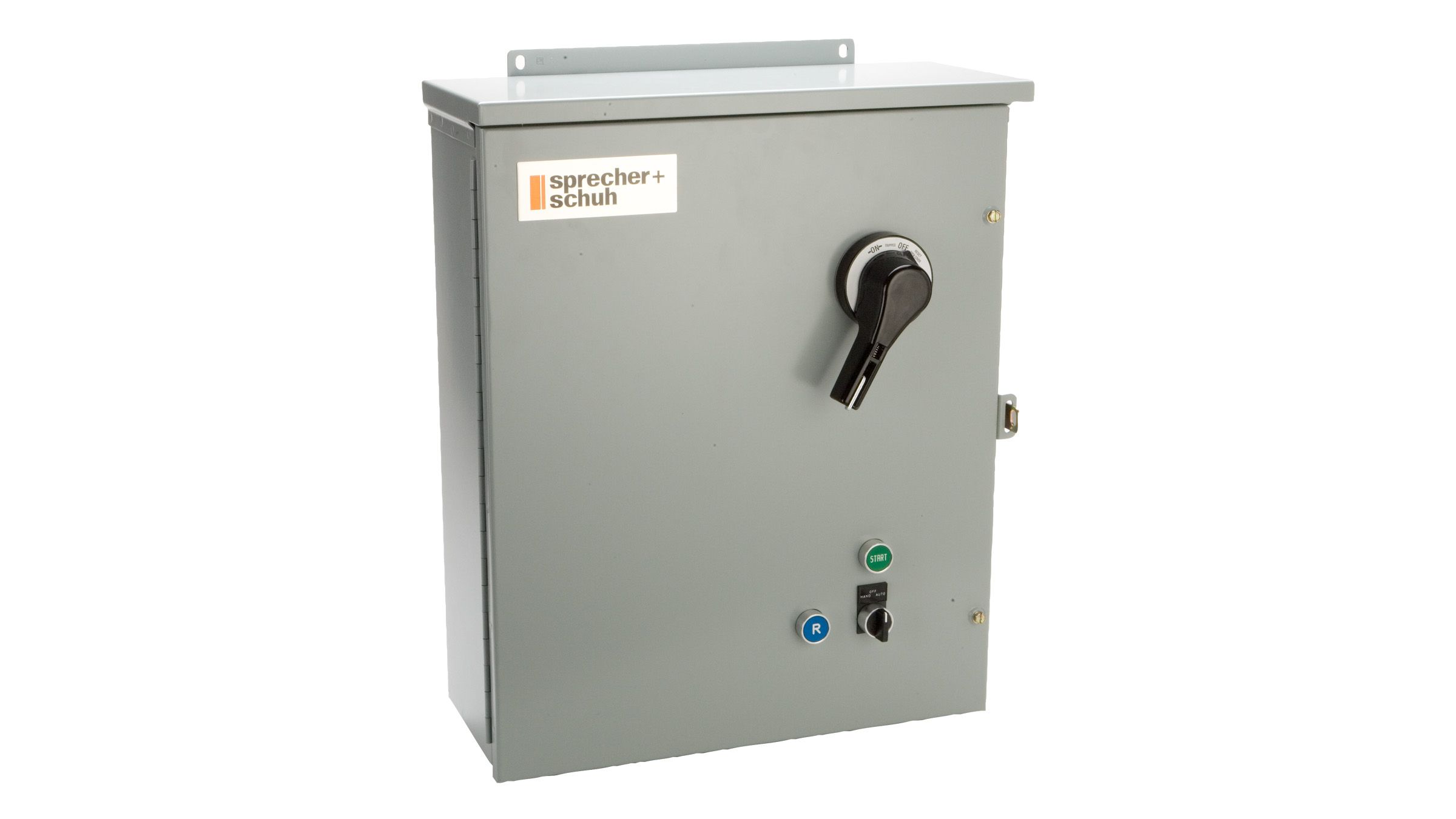 Part winding, separate or reconnectable winding, reduced voltage, autotransformer, wye-delta, simplex or duplex pump control panels.
Popular Resources / Quicklinks

All standard Sprecher + Schuh starters use the CAT7 or CAT9 line of motor starters. These starters are compact and offer intermediate sizes to better match specific motor requirements. This equates to generous wiring space and less wasted horsepower capacity. Protecting these specialty starters is the state of the art CEP7 solid state overload relay. The CEP7 electronics provide numerous advantages over electromechanical relays such as increased accuracy, a wider adjustment range, lower energy usage, and less heat generation which requires less cooling.
Starters & Enclosed Products
Contactor (with AC coil)
Overload relay protection
Thermal magnetic circuit breaker
J-Type Fuses
Selection of cover controls
Enclosures Type 1, 4, 4X, 12, 3R
Oversized back pan for plenty of wiring space
UL approved
Looking for more?
Find selection guidance, technical information, wiring diagrams, and dimension drawings in the E-Catalog.