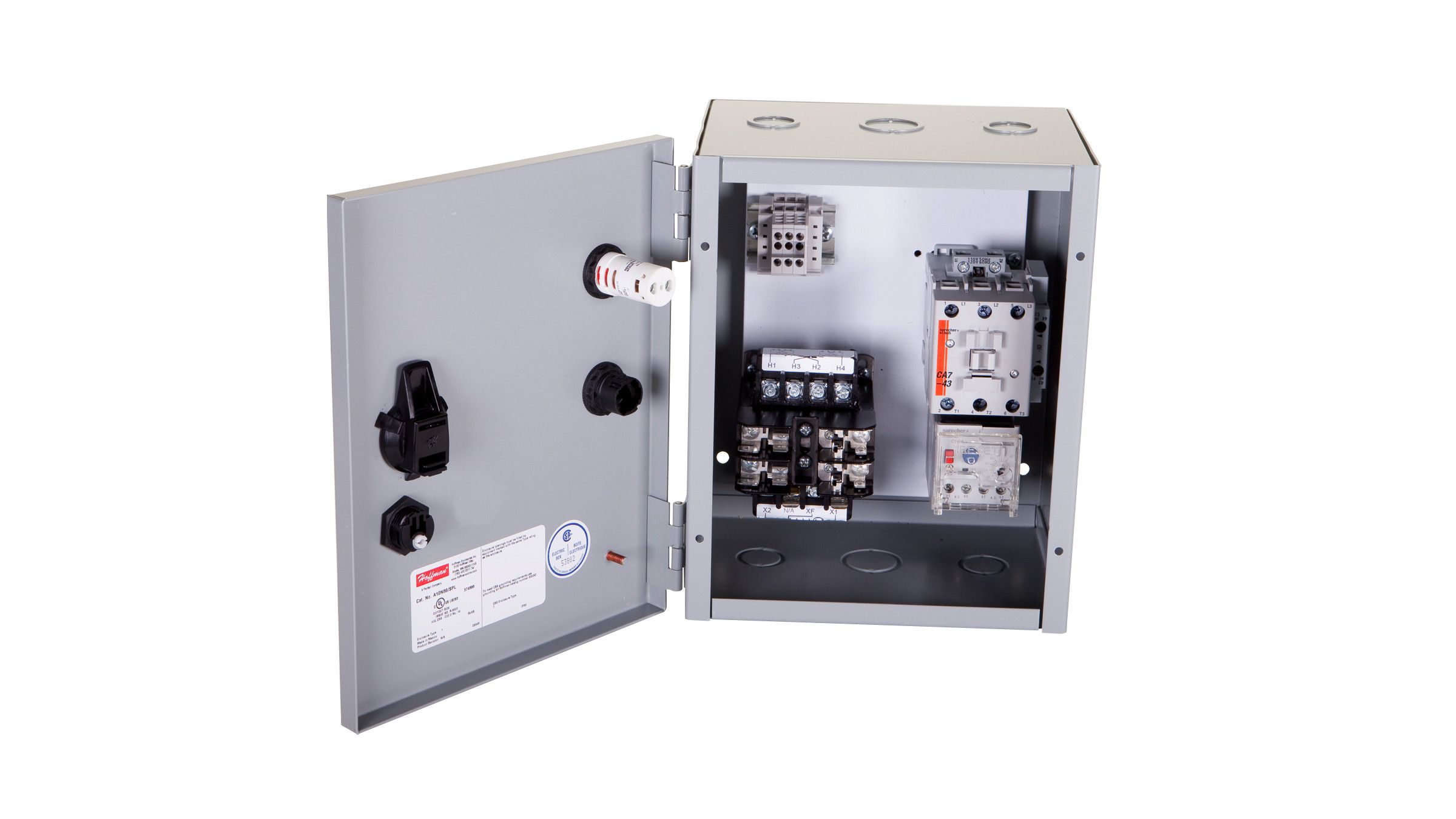 Open or enclosed non-combination starters up to 900 HP
Popular Resources / Quicklinks

Sprecher + Schuh non-combination magnetic motor starters are intended to eliminate the purchase and assembly of a separate contactor, overload relay and associated wiring. When purchased with an enclosure, the starters are mounted and ready to install on receipt.
At the heart of all magnetic starters is the Sprecher + Schuh CAT7 and CAT9 line of motor starters. These starters are compact and offer intermediate sizes to better match specific motor requirements. This equates to generous wiring space and less wasted horsepower capacity.
Magnetic starters are equipped with Sprecher + Schuh's CEP7 solid state overload relay as a standard selection. Unlike traditional overload relays that indirectly sense motor current through heater elements, CEP7 solid state overload relays measure motor current directly through integrated current transformers and on-board electronics. The electronics provide numerous advantages over electromechanical relays.
Starters & Enclosed Products
cUL Approved
CE, CSA
Type 1/12/4/4X
Up to 900 HP @ 600V AC
AC and DC
Single or 3-Phase
Forward and Reversing
IEC or NEMA labeled
Many cover control types available
Looking for more?
Find selection guidance, technical information, wiring diagrams, and dimension drawings in the E-Catalog.
| Resource | Resource Type | Publication Number |
| --- | --- | --- |
| Inside story on phase failure protection | White Paper | TECH-PHASEFAILURE |
| Maintenance of industrial equipment | White Paper | Tech-maintenance |
| Sprecher + Schuh Panel Shop Services | Flyer | F-PanelShop |