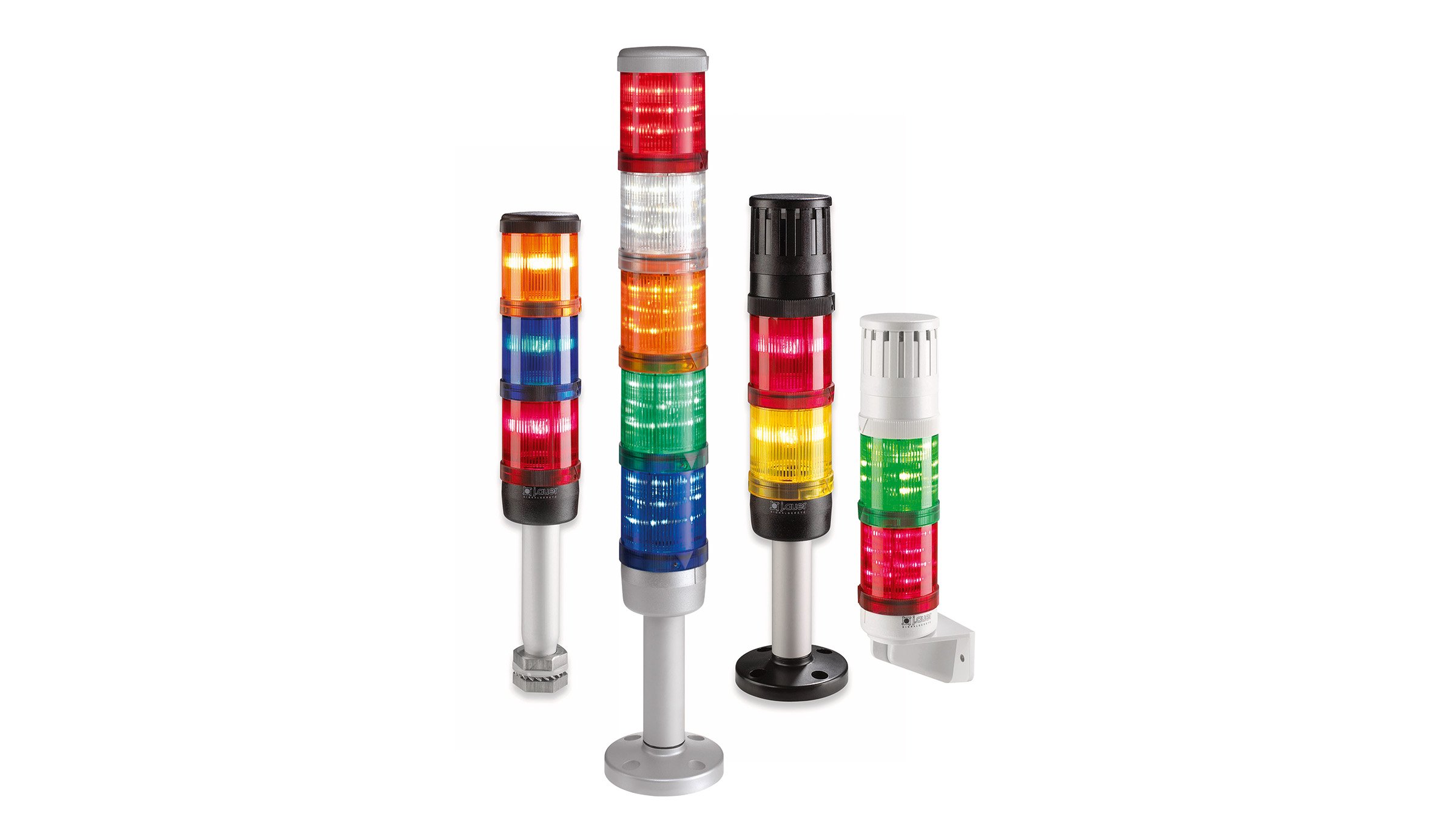 High-grade, heavy-duty warning towers in 50 mm diameter
Popular Resources / Quicklinks

High grade, heavy duty and comprehensive, this modular line of 50mm diameter signaling towers are flexible and extremely easy to assemble and install.
Heavy duty industrial polycarbonate is used to construct all light modules and bases. A stainless steel, pole-mount base, set on a zinc diecast metal foot is also available. All poles are offered in several lengths, and may be cut to a specific length if required.
A variety of standard bases are offered, including surface mount, pole mount, and side mounting for vertical equipment surfaces and walls. A unique junction box effectively adds more mounting base choices.
All modulSIGNAL tower lights meet UL Type 4 / 4X / 13 and IP65 guidelines for use indoors or out.
Sprecher + Schuh is proud to offer Auer Signal products as a distributing partner in the US and Canada.
Heavy duty polycarbonate lenses, bases and caps
UL Type 4 / 4X / 13 and IP65 environmental ratings
Common voltages available from 12V AC/DC up to 240V AC
Two types of pole mount bases available; aluminum and stainless steel
Order complete assemblies or components
Five types of illumination: steady incandescent, flashing incandescent, steady LED, flashing LED, and strobe
Six lens colors to choose
Single or dual tone sound module available, including illumination plus buzzer on SIGNAL70
Simple twist and release modules can be removed and replaced while under power
Seven pole sizes available from 5cm to 80cm
Six different mounting options available including magnetic base
Assembly available for modulSIGNAL50 for a ready to install tower
Looking for more?
Find selection guidance, technical information, wiring diagrams, and dimension drawings in the E-Catalog.
| Resource | Resource Type | Publication Number |
| --- | --- | --- |
| Signal 50 Warning Tower Lights Overview | Flyer | F-WTL50 |
| Auer Quick Selection Counter Mat | Guide | Mat-Auer |
| Auer Selecting Illumination Types | White Paper | TECH-ILLUMINATION |
| Auer Selecting Signaling Devices | White Paper | TECH-Signaling |