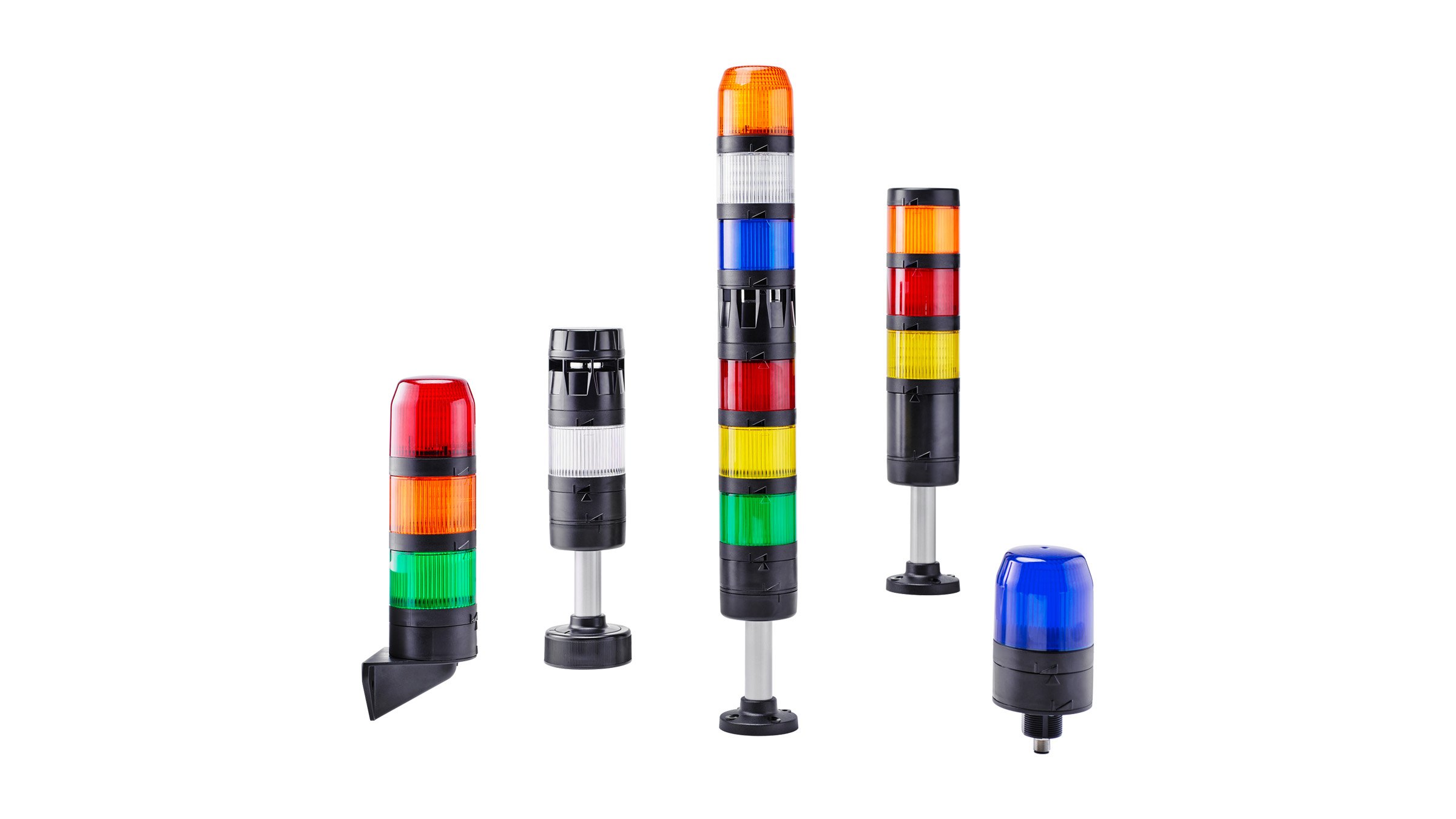 Tallest 70mm diameter warning tower in its class
Popular Resources / Quicklinks

Auer Signal's PC7 standard modules deliver a performance that other signal towers can only provide with high-performance modules. With its outstanding brightness and multitude of additional features, the module Perfect 70 is the best and most future-proof signal tower on the market.
The PERFECT 70 tower light assemblies are sturdy and the brightest in its class. Standard mounting, pole bases, and the Quick Release Mounting system are available, including M12 plug and play connections.
Heavy duty industrial polycarbonate is used to construct all light modules, lenses and bases. Meets UL Type 4/4X/13 and IP66/67 guidelines for use indoors or out.
Sprecher + Schuh is proud to offer Auer Signal products as a distributing partner in the US and Canada.
Up to 6 times brighter than the competition
The tallest signal tower available
Patented design with 8 inner contacts enables up to 7 positions
LED Module perfect for every situation
Steady light, flashing light, strobe light, double strobe light, rotating light simulating 90 and 180 rpm. output modules
Tone modules anywhere in tower
Audio multi-tone, multitone sounders and MP3 /Voice
Variety of color lens choices
Amber, Red, Clear, Blue, Green, Yellow and Magenta.
M12 Plug+Play Connection
Patented, cost-effective M12 bases allow easy connection to bus and digital networks
Looking for more?
Find selection guidance, technical information, wiring diagrams, and dimension drawings in the E-Catalog.
| Resource | Resource Type | Publication Number |
| --- | --- | --- |
| Perfect 70 Warning Tower Lights Overview | Flyer | F-PC7perfect |
| Auer Quick Selection Counter Mat | Guide | Mat-Auer |
| Auer Selecting Illumination Types | White Paper | TECH-ILLUMINATION |
| Auer Selecting Signaling Devices | White Paper | TECH-Signaling |