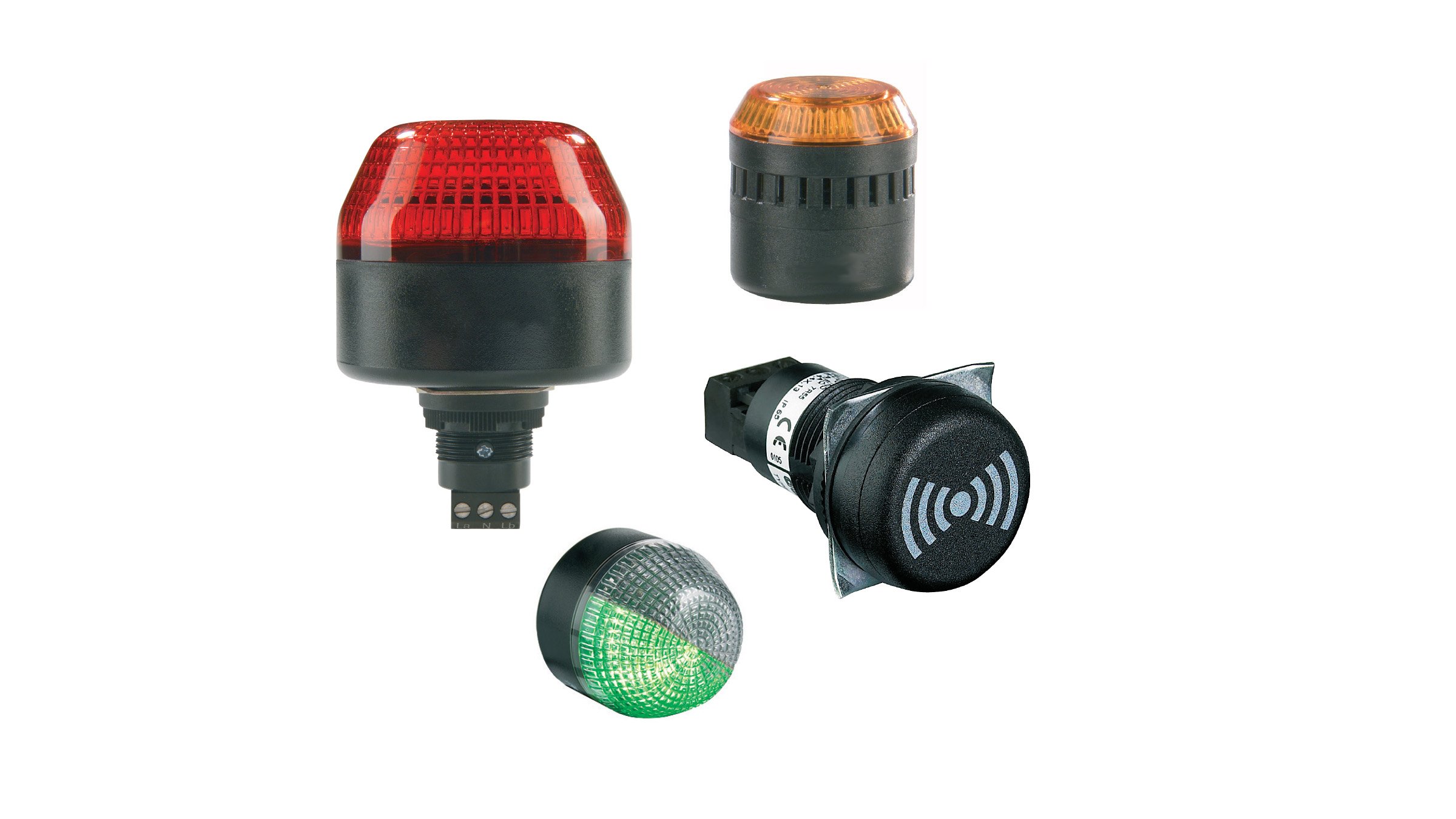 Audible and visual signaling for your control panels from Auer Signal
Popular Resources / Quicklinks

M22 Panel Mount Signaling Beacons and Alarms from Auer Signal are the perfect complement to Sprecher + Schuh's world class industrial control product line. High grade, heavy duty and comprehensive, these Signaling Beacons and Alarms are a unique and powerful acoustic signaling solution designed to fit on your control panel along with other devices. The M22 Series fits a standard 22 mm hole in front panels, for a seem less fit.
Sprecher + Schuh is proud to offer Auer Signal products as a distributing partner in the US and Canada.
Panel mount
22.5mm diameter mounting hole
Or 30.5 mm with adapter ring
65 to 105 dBa
24VDC/AC, 120VAC or 240VAC
UL Type 4/4X/13, IP65
Sound controlled via terminals
Looking for more?
Find selection guidance, technical information, wiring diagrams, and dimension drawings in the E-Catalog.
| Resource | Resource Type | Publication Number |
| --- | --- | --- |
| M22 Panel Mount Beacons & Sounders Overview | Flyer | F-M22SERIES |
| Auer Signaling Solutions | Brochure | F-PRODFLYER-AUER |
| Selecting the correct signaling device for your application | White Paper | TECH-Signaling |