Emergency Stop Operators & Stations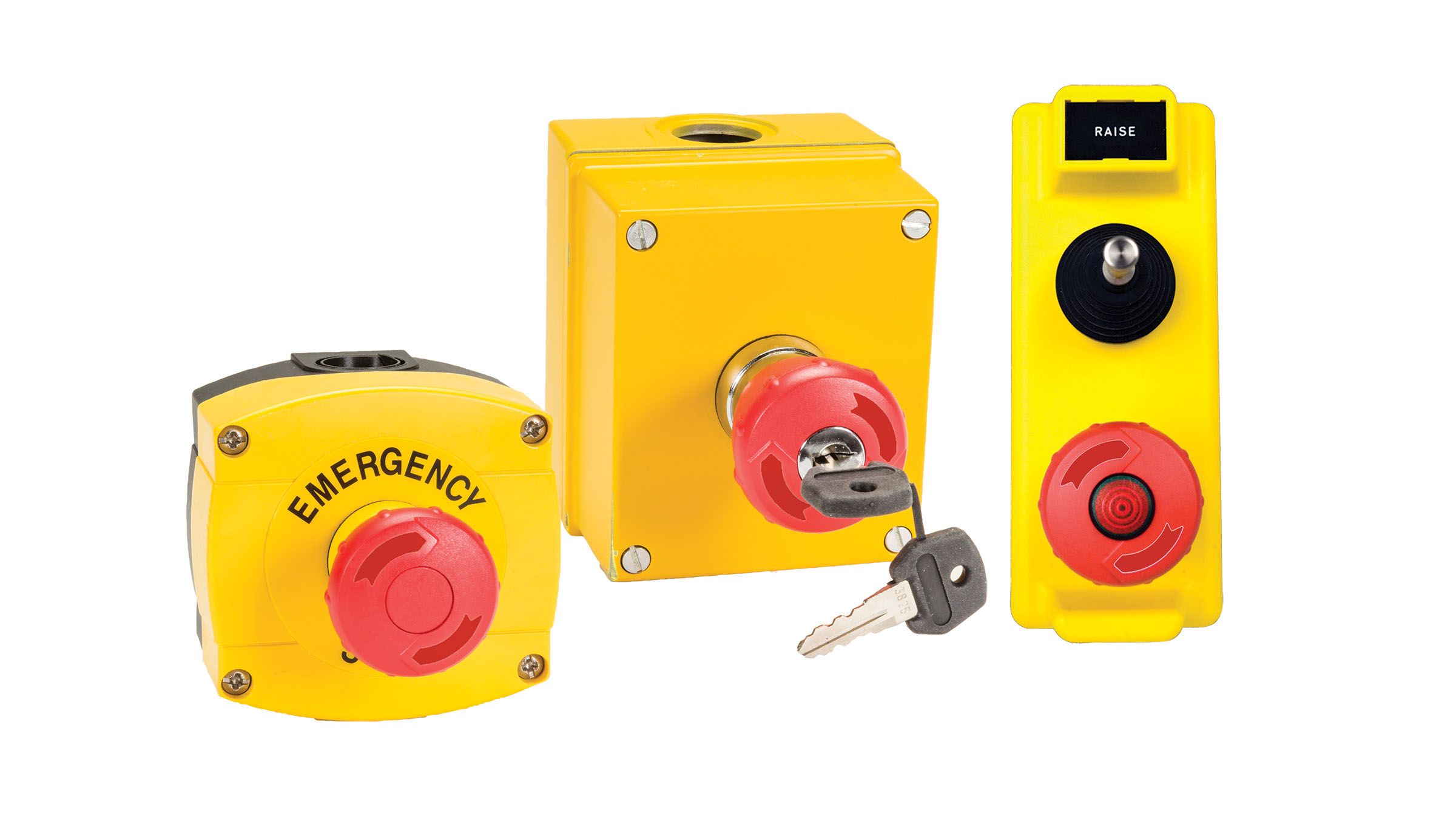 A variety of emergency stop devices and enabling switches to help ensure safe working conditions for your personnel
Popular Resources / Quicklinks

Emergency Stop operators are designed to avert arising or to reduce existing hazards to persons, damage to machinery or to work in progress; E-Stops are initiated by a single human action when the normal stopping function is inadequate for this purpose. E-Stops are designed to address hazards that may arise from normal operations or functional irregularities (malfunctioning of the machinery, unacceptable properties of the processed material, human errors etc.).
30mm, 40mm & 60mm operators
Type 4/4X/13 enclosures
Inscriptions available
Custom button stations available
Looking for more?
Find selection guidance, technical information, wiring diagrams, and dimension drawings in the E-Catalog.
| Resource | Resource Type | Publication Number |
| --- | --- | --- |
| D7 Pilot Devices Overview Flyer | Brochure | PRODPROF-PILOTDEVICES |
| D7 Pilot Devices Quick Guide | Guide | Mat-D7Pilot |
| Global standards regarding Emergency Stop Push Buttons | White Paper | TECH-EMSTOP |