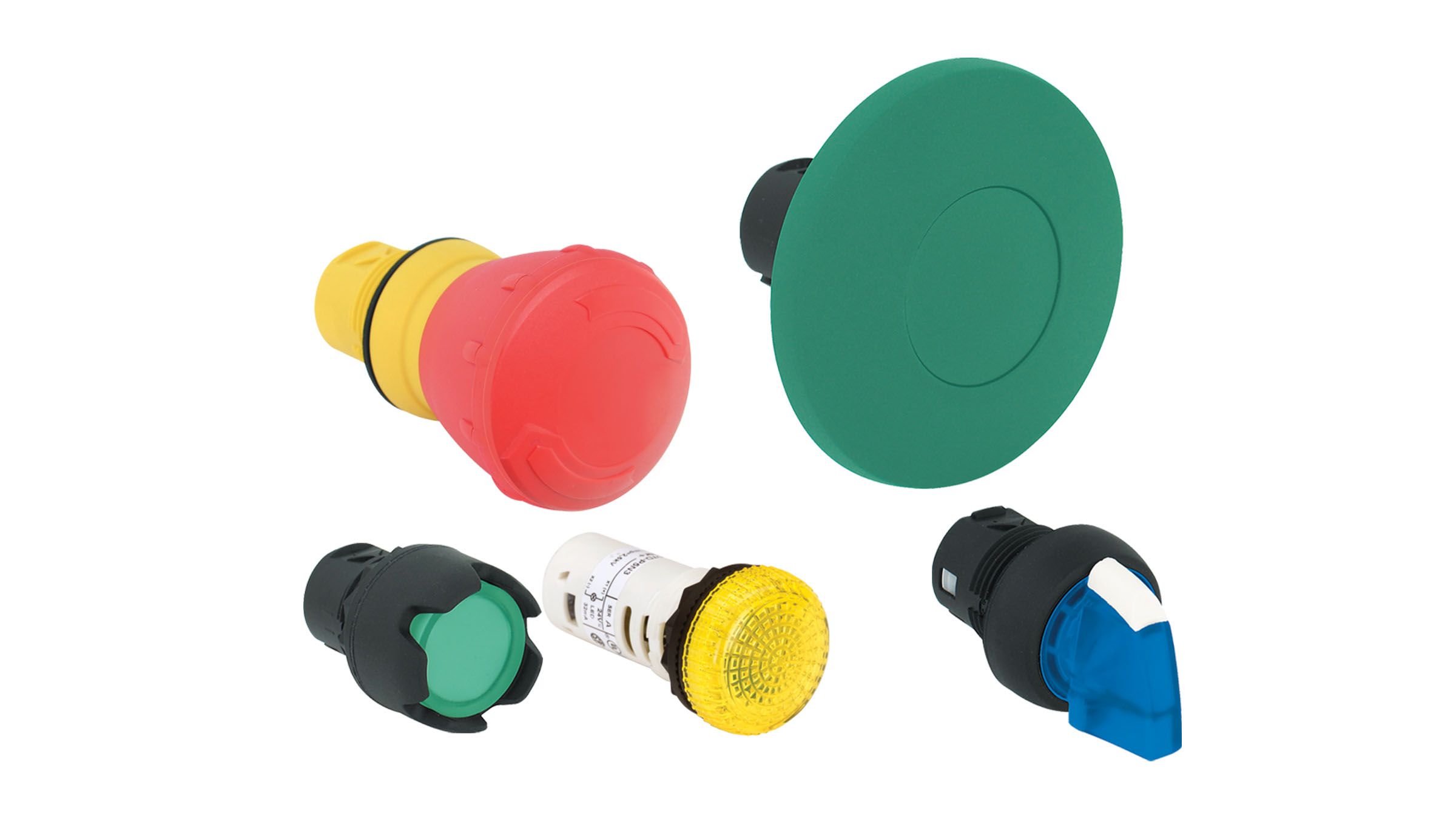 The Economical Solution For High Performance Control, Signaling And Switching Applications
Popular Resources / Quicklinks

Sprecher + Schuh's rugged D7 pilot devices offer maximum flexibility and a wide choice for all applications. This 22mm line is aesthetically appealing and modularly designed to make assembly and interchangeability easy. The D7 operators are available in two different body styles to meet every application need. Both operators exhibit a low profile and stylish appearance while maintaining the rugged performance necessary for demanding environments.
Push buttons
Flush & Extended
Illuminated & non-illuminated
Mushroom 40mm & 60mm
Musroom Illuminated in 40mm
Guardian in illuminated & non-illuminated
3-position Push-Pull operators in illuminated & non-illuminated
2-position & 3-position Multifunction in illuminated & non-illuminated
Selector Switches
Illuminated & non-illuminated
2-position, 3-position, 4-position
Key-Operated
Pilot Lights
Selector/Jog Switches
Potentiometers
Pushbutton Stations
Enclosures
Accessories
Mechanical life: most operators ten million operations, contact blocks five million operations
Electrical life: 500,000 cycles at 3A to ten million at 0.1A
Self-cleaning contacts
IP 66
Type 4/13 and plastic operators Type 4X
UL 46E, NEMA A600 and Q600 listed.
10 Amp continuous current rating
Special Contact Blocks & Power Modules
H-Bridge & Gold Plated Contacts
Molded Inscription Caps/Diffusers
Custom Printed Caps/Diffusers
Touch-Safe —IP 20 protection.
Long Lasting Integral LED Assemblies
Looking for more?
Find selection guidance, technical information, wiring diagrams, and dimension drawings in the E-Catalog.