CEP9 Electronic Overload Relays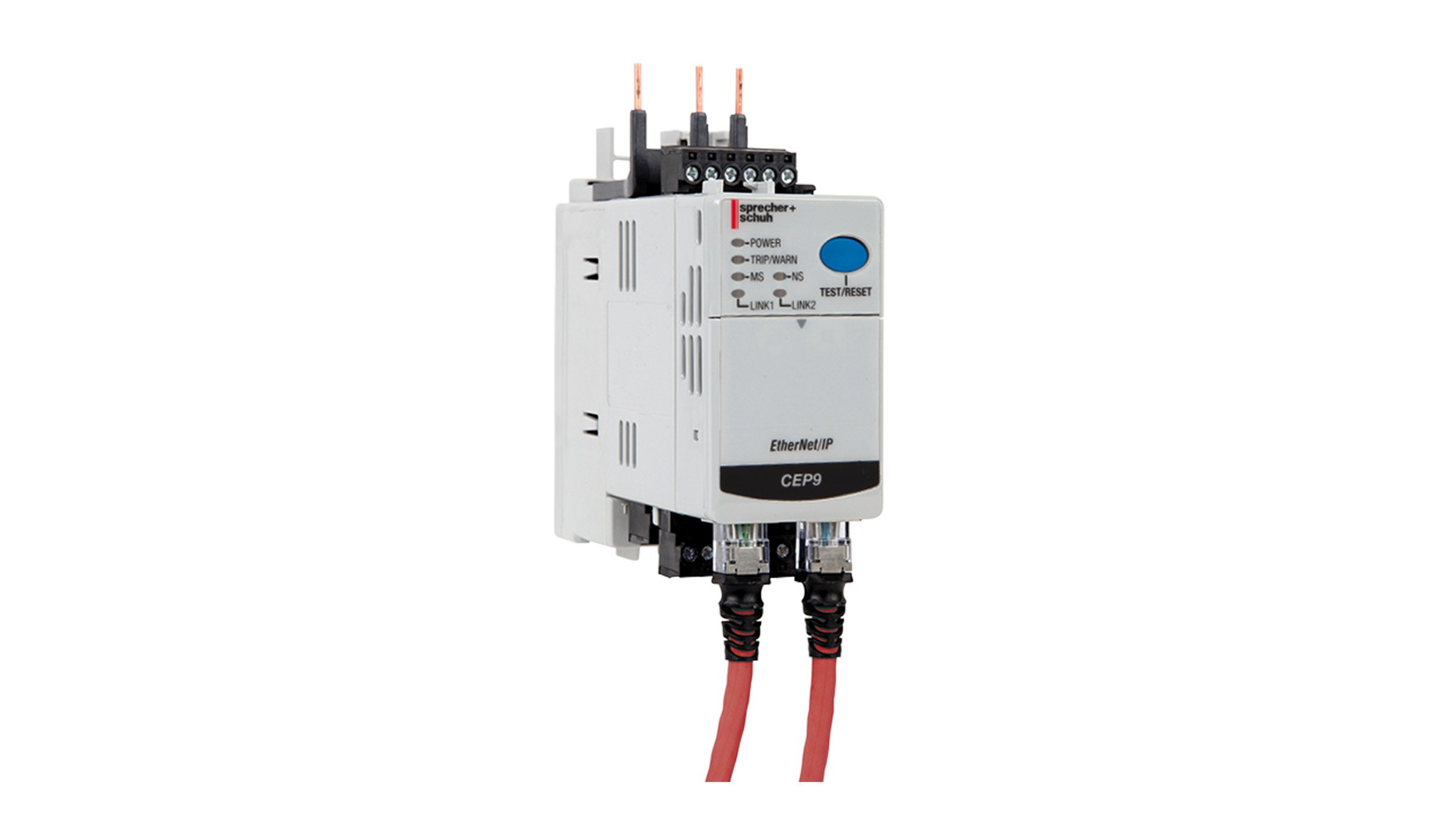 Advanced Solid State Overload Protection (direct or separate mounting)
Popular Resources / Quicklinks

The CEP9 Electronic Overload Relay is the next generation electronic overload from Sprecher + Schuh. Its modular design, communication options, diagnostic information, simplified wiring and integration into Logix make this the ideal overload for motor control applications in an automation system. The CEP9 Overload Relay provides flexibility, reduces engineering time and maximizes uptime for important motor starter applications.
Intelligent Motor Protection
Easy automation system integration
Network Connectivity
Native I/O
DeviceLogix™ Technology Enabled
Pre-programmed Operating Modes
Diagnostic Information
Monitor motor performance
Voltage, Current and Energy
Trip / Warning Histories
% Thermal Capacity Utilization
Time to Trip
CEP9 modular designTime to Reset
Operational Hours
Number of Starts
Snapshot Log
Modular Design
Wide Current Range
Multiple Sensing Capabilities
Expansion I/O
Operator Interface
Looking for more?
Find selection guidance, technical information, wiring diagrams, and dimension drawings in the E-Catalog.