KT5 Control and Protection to 32A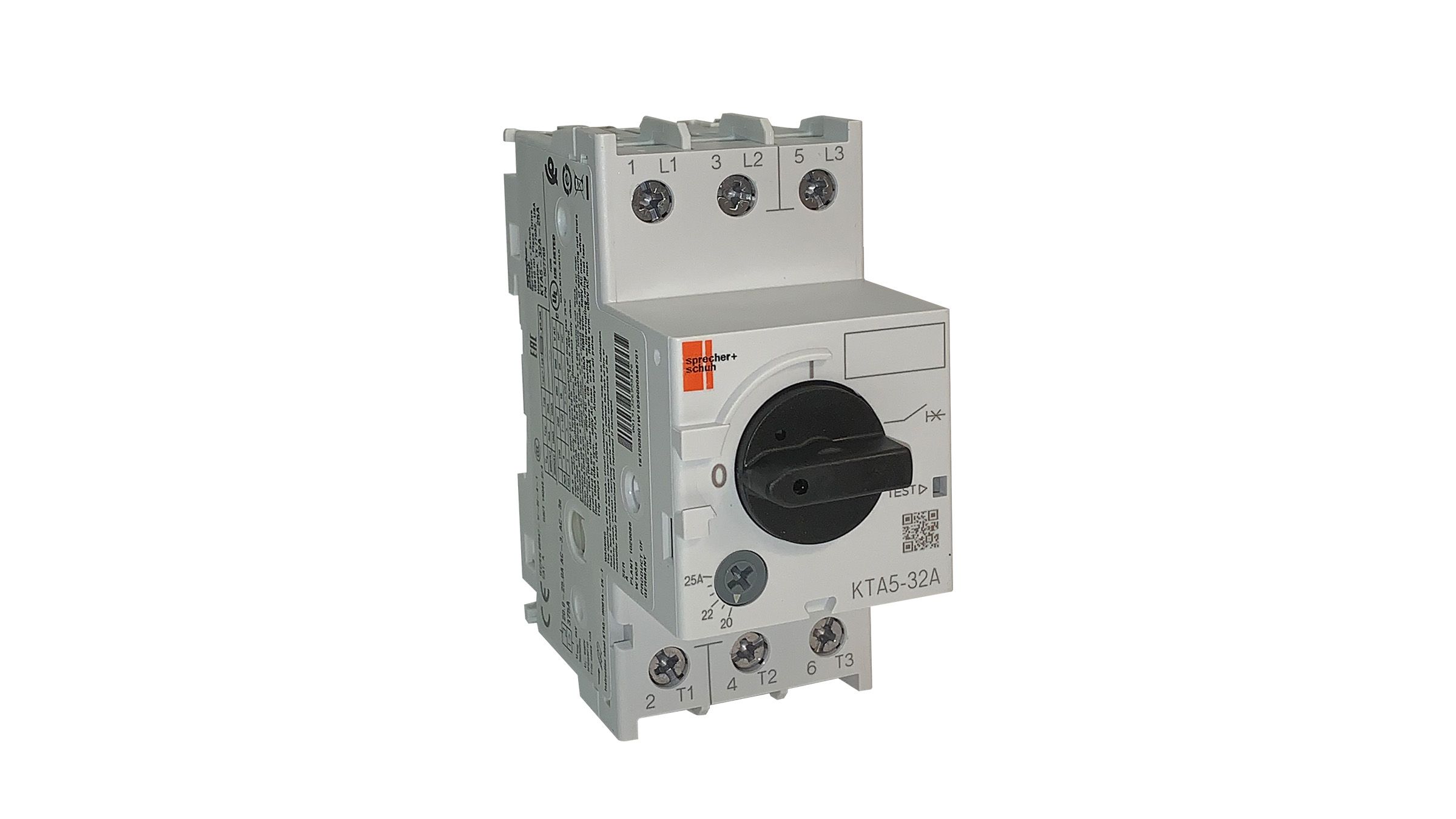 Manual motor controllers UL tested and suitable for a variety of circuit control and protection needs
Popular Resources / Quicklinks

Series KT5 devices are UL listed as Manual Motor Controllers (with optional approvals for Suitable as Motor Disconnect and Suitable for use in Group Installation).
Group motor installations eliminate the need for individual branch short circuit protective devices for each motor circuit, reducing panel space, installation & wiring time, and costs.
There is only one Branch Circuit Protective Device (BCPD) for the "Group".
These devices meet requirement of Motor Protective Switching Devices (MPSD) as per IEC 60947-4-1 and Circuit Beaker as per IEC 60947-2 standard for application outside of North America.
Motor Controllers & MCCBs
Overload protection – trip class 10A
Phase loss sensitivity
Disconnect function
Suitable for three- and single-phase applications
UL group motor and IEC Type 1and Type 2
International certifications
Interrupting rating @400V up to 100 kA
Looking for more?
Find selection guidance, technical information, wiring diagrams, and dimension drawings in the E-Catalog.
| Resource | Resource Type | Publication Number |
| --- | --- | --- |
| KT5 Motor Controllers Overview | Flyer | F-KT5 |
| Methods of Applying KT Motor Controllers | White Paper | Tech-KT_App_Notes |