Series Ecombo Combination Controllers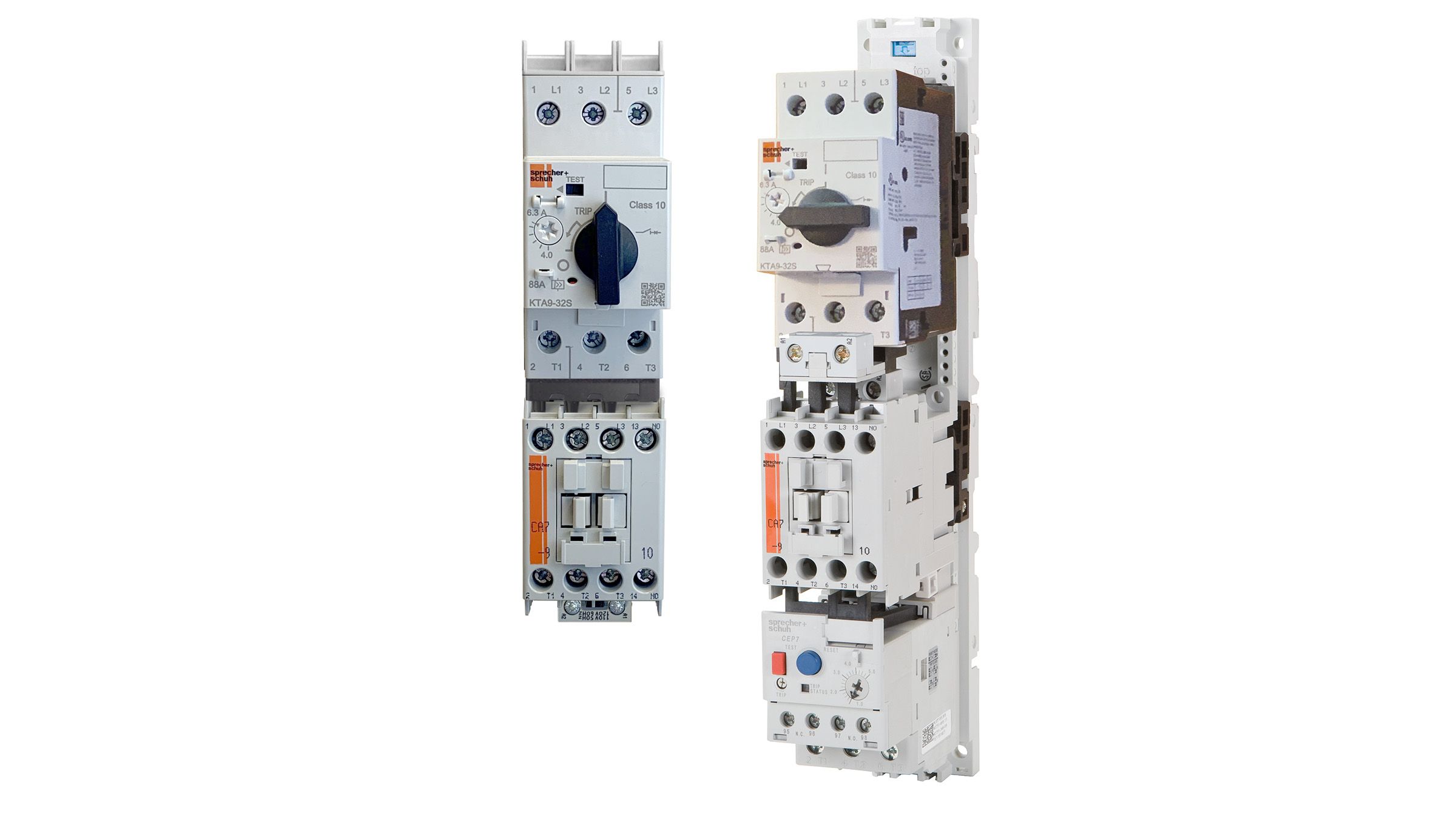 The space saving combination, self-protected controller for single or multi-motor starter applications
Popular Resources / Quicklinks

Sprecher + Schuh's Ecombo starters are the compact alternative to larger and higher priced combination starters. Both models consist of a KT9 Motor Circuit Controller (cULus listed as a Type E, self-protected combination starter), assembled with a CA7 or CA8 contactor, which provides remote operation (Type E/F). Whether used as a standalone starter or in multi-motor starter applications, Ecombo starters save significant panel space and dollars over conventional combination starter alternatives.
The Ecombo starter line covers motors to 40A (KT9) / 45A (KT7), while providing current limiting short circuit protection up to 65kA. Class 10 thermal overload protection is also assured with a very accurate current adjustment setting which is factory calibrated to the smallest and largest current the unit can handle. A "differential tripping" mechanism also provides accelerated tripping under single phase conditions. Ecombo starters may be selected as Type 2 Coordinated per IEC 60947-4-1, or UL Construction Type E or F.
Motor Controllers & MCCBs
0.10…45A Thermal Trip
2.2…585A Magnetic Trip
1/2…30HP @460V AC
AC or DC
Looking for more?
Find selection guidance, technical information, wiring diagrams, and dimension drawings in the E-Catalog.
| Resource | Resource Type | Publication Number |
| --- | --- | --- |
| CLE Ecombo Starters Overview | Flyer | Coming Soon |
| Methods of Applying KT Motor Controllers | White Paper | Tech_KT_App_Notes |