Gefran Solid State Relays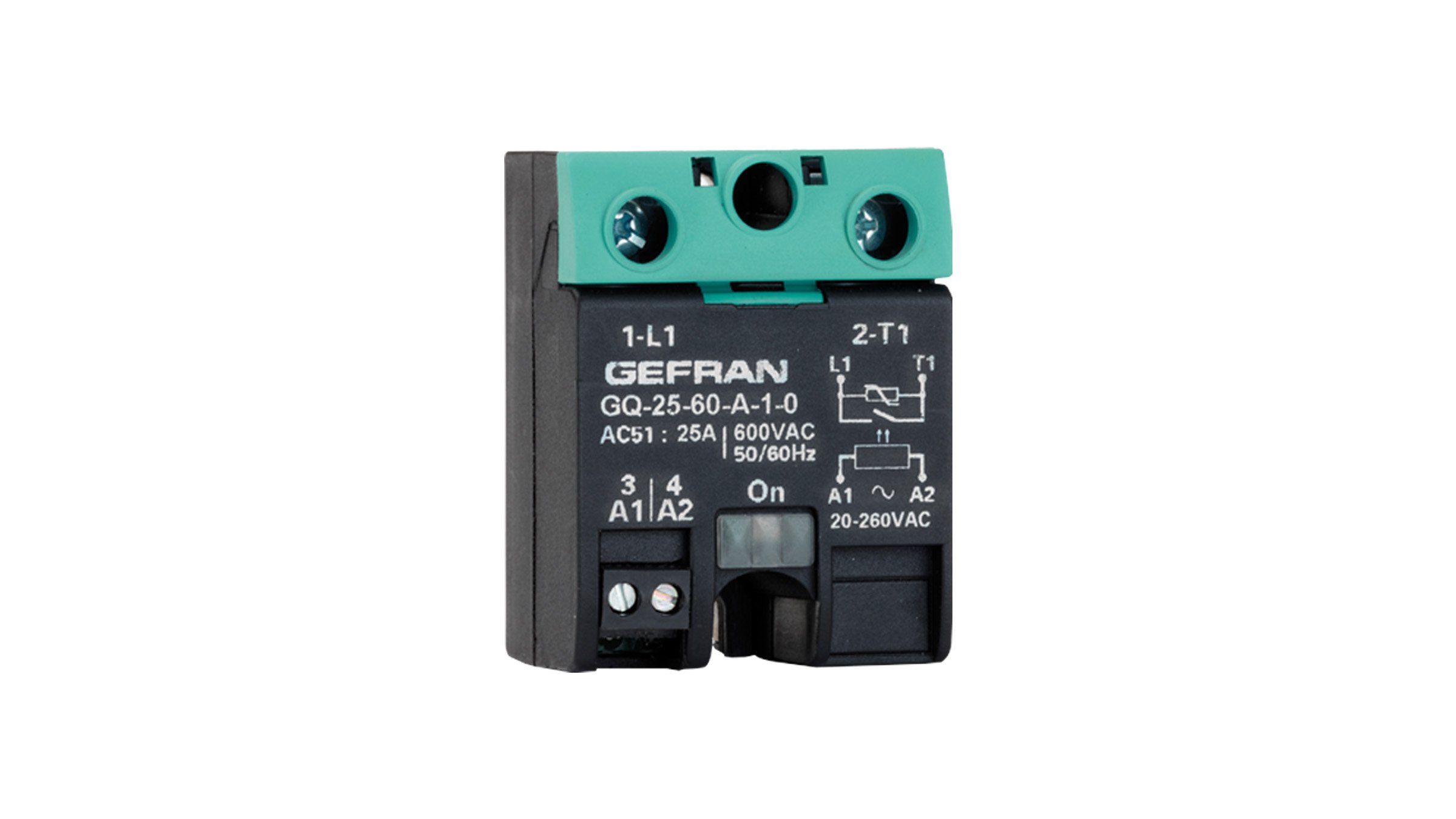 Panel Mount or DIN-Rail Mount Relays for Single Phase Up To 120 Amps Or Three Phase Up To 55 Amps
Popular Resources / Quicklinks

Sprecher + Schuh is proud to offer Gefran Solid State Relays for high speed switching and long life. In specific applications, solid state relays offer many advantages over electromechanical devices including no moving parts or contact arcing. In addition, solid state relays are directly compatible with logic components such as microprocessors and PLCs. Available in panel mount or DIN rail mounting options, Gefran Solid State Relays offer ampere ranges from 15A up to 90A, and up to 600V AC.
Common Applications
Plastic extrusion lines and injection presses
Packing and packaging machines
Polymerization and production plants for synthetic fibers
Rubber vulcanization plants
Driers for ceramics and construction elements
Chemical and pharmaceutical industry
Industrial electric furnaces
Food processing plants
Thermoforming
Control application with high speed switching
Heat treatments
Mold heating/cooling control units
Refrigeration and Air conditioning
Series GQ "Hockey Puck" Relays
Panel Mount
Output: AC Loads up to 90Amps @230V or 600V, Amps rated at 40ºC
Input: 3…32V DC, 20…260V AC
Zero crossing switching technology
Internal MOV protection
Red "ON" LED Indicator
Heatsinks available
Looking for more?
Find selection guidance, technical information, wiring diagrams, and dimension drawings in the E-Catalog.
| Resource | Resource Type | Publication Number |
| --- | --- | --- |
| Gefran Solid State Relays Product Overview | Flyer | F-GefranSSR |