CS8 Miniature Control Relays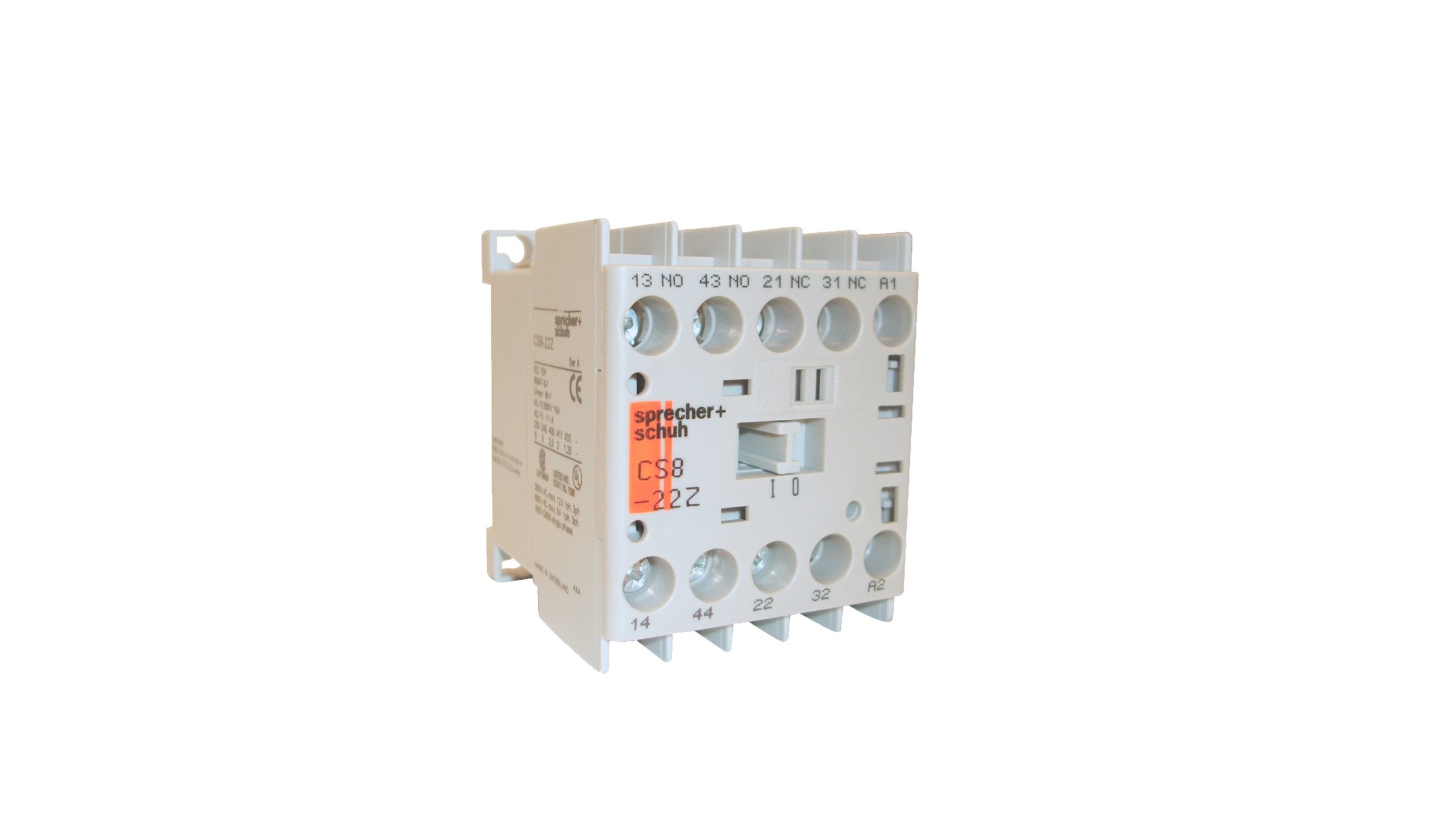 Maximum performance in minimal space with a compact build and superior design just like the CA8 contactor series.
Popular Resources / Quicklinks

Small But Rugged
Sprecher + Schuh has subjected this miniature relay series to monitored endurance tests that demonstrate their ruggedness. Under normal duty, CS8 contacts have a maximum electrical life of 700,000 operations, while the AC magnet system has a mechanical life of 15 million operations.
The coil is designed for absolute undervoltage reliability. Undervoltages that do not cause the relay contactor to close can be withstood indefinitely without damage.
The body of the device is sturdy as well. The front housing, containing the phase partitions and screwdriver guides, is manufactured in one piece. Front and rear housing are then joint-fitted together.
Superior Contact Reliability
Bifurcated H-bridge design
Reliable for low signal applications
For use with PLC and other electronic circuits operating at signals as low as 15V @ 2mA
Snap-on auxiliary contact blocks
45mm wide
Same low profile whether AC or DC
Looking for more?
Find selection guidance, technical information, wiring diagrams, and dimension drawings in the E-Catalog.