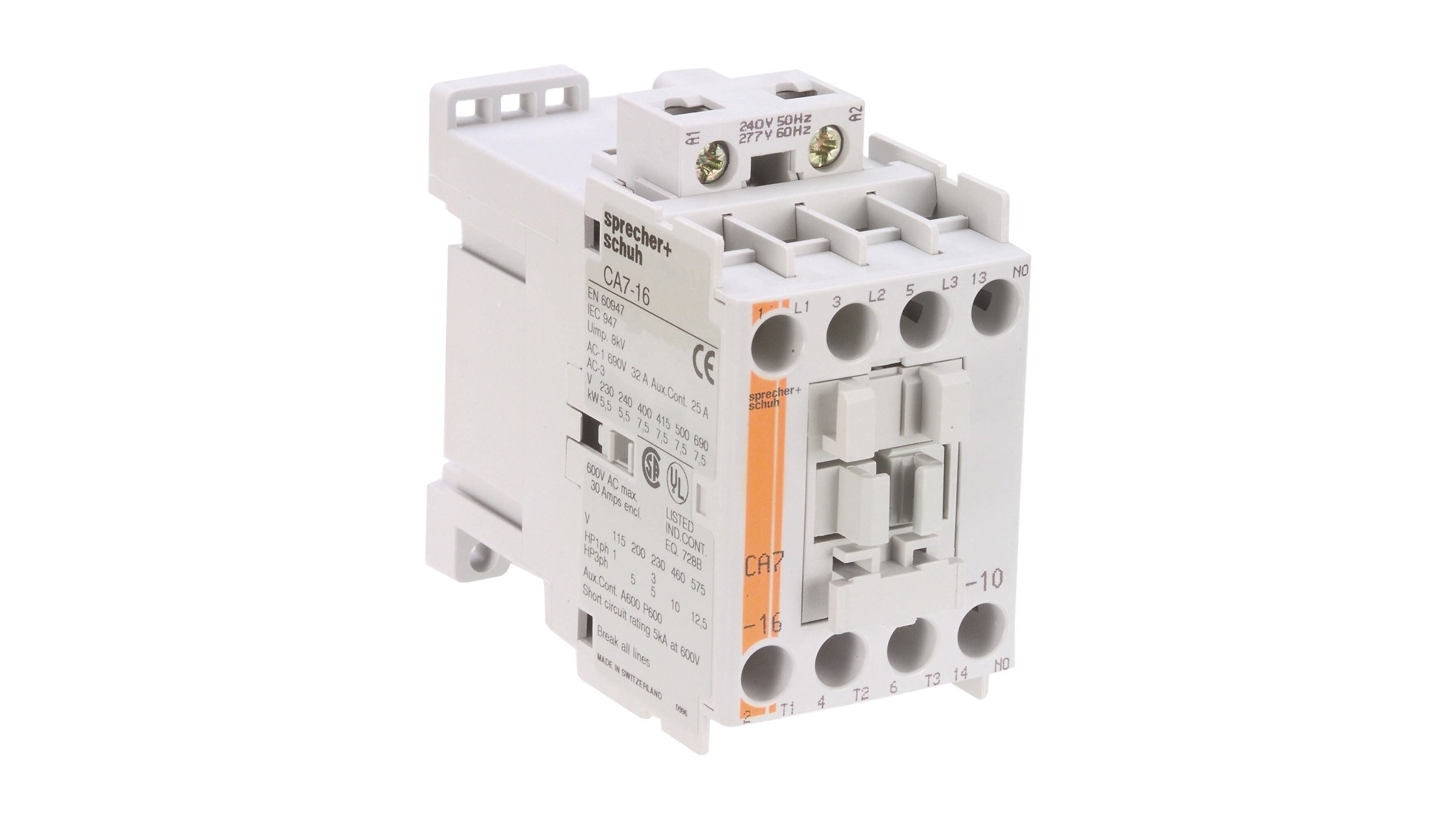 General Purpose and Special Purpose starting at just 45mm wide
Popular Resources / Quicklinks

The CA7 contactor series represents the most modern and flexible IEC power contactor available today. A wide selection of contactors covers the entire CA7 horsepower range (up to 75HP @ 460/575V). Six of the contactors are only 45mm wide, an extremely small footprint for such rugged performance.
Same Small Size for Most DC Applications
Type 1 And Type 2 Coordination
Advanced Safety And Reliability Features
Modular Accessories Are Common To All Devices
Reversible Coil Provides Total Flexibility
Dual Power Terminals Speed Wiring
CA7 contactors meet IEC, UL and CSA standard requirements.
CAN7 contactors are UL Listed and rated in accordance with the requirements of NEMA standards publication ICS-2 (NEMA rated).
CNX contactors are standard CA7 contactors that have been tested, approved and labeled by UL for heating ventilation and air conditioning (HVAC) applications.
CAL7 Lighting Contactors are used to control a wide variety of lighting loads.
CA7Y2 hydraulic elevator wye-delta contactors are a special application that consists of a pair of mechanically
Looking for more?
Find selection guidance, technical information, wiring diagrams, and dimension drawings in the E-Catalog.
| Resource | Resource Type | Publication Number |
| --- | --- | --- |
| CA7 Contactors Overview | Flyer | F-CA7  |
| CA7 Electronic DC Contactors  | Flyer  | F-CA7EDC  |
| Lighting Contactors  | Flyer  | F-CAL7  |
| CNX Contactors & KWIKstarters  | Flyer  | F-CNX  |
| Contactors Quick Selection Guide  | Guide  | Mat-Contactors  |
| Contact Block Performance & Selection  | White Paper  | Tech-Contact_Performance  |