Customers are discovering they need additional protection from ground faults. Experts agree that approximately 80% of all short-circuit faults start as a low level arcing ground fault. Early detection of a ground fault problem can avoid catastrophic failure at the height of production.
Ground faults often start from a break in insulation or perhaps simply from excess condensation of water on motor windings during down time. The ground fault arc will grow into a serious phase-to-phase fault, finally reaching a magnitude requiring detection and response from the short-circuit device. Once the short-circuit device has tripped, the damage to equipment and possibly personal injury has already occurred.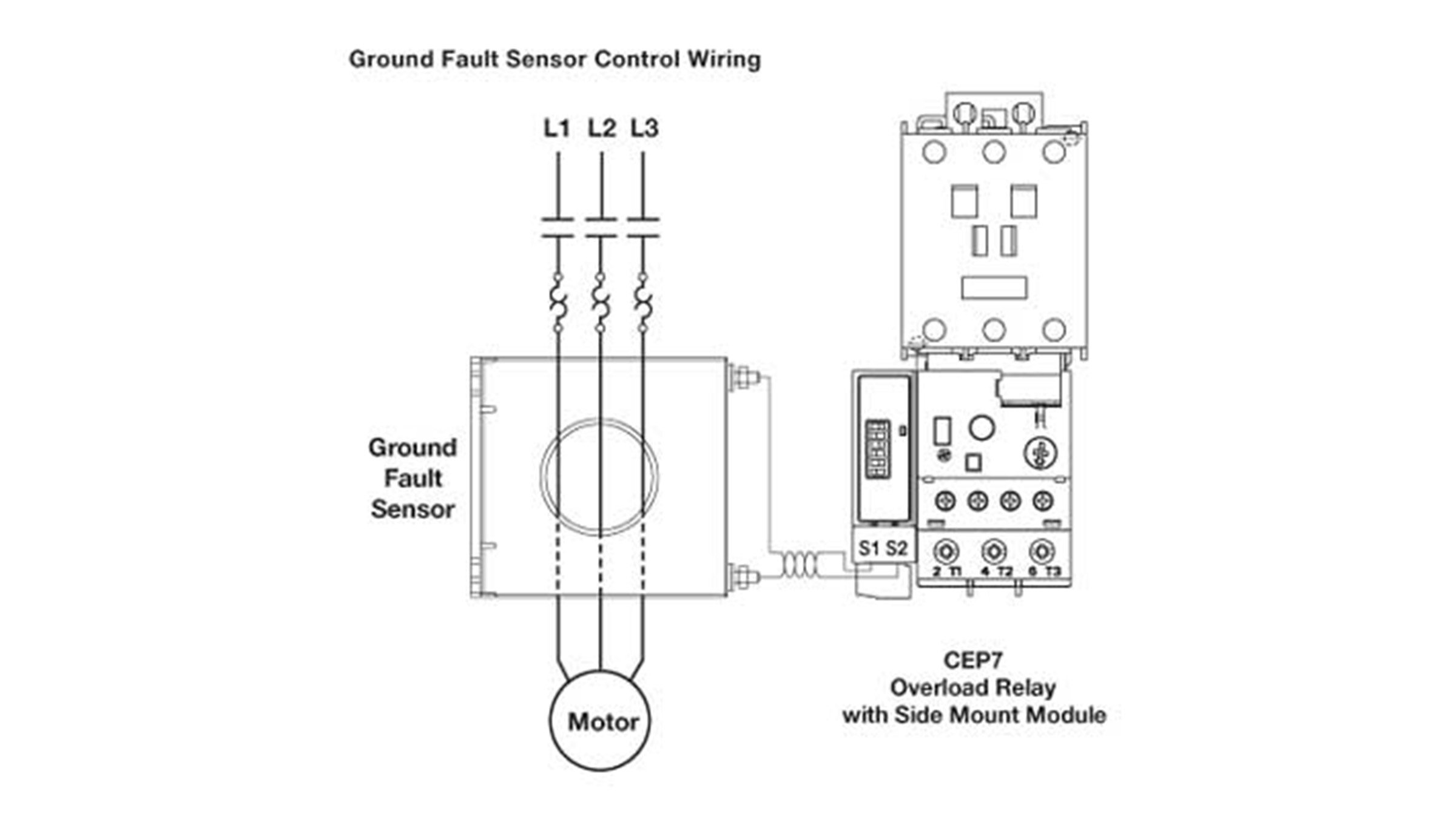 Ground fault current is sensed by passing all lines carrying current to and from a motor through the window of a special current transformer called a ground fault sensor. If all of the current to the motor returns through the lines in the sensor window, no significant current will be induced in the sensor secondary. However, if ground fault current returns via a path external to the sensor, such as via the conduit walls, a current will be induced in the sensor secondary. This current will be sensed and amplified by solid state circuits. If the ground fault current is larger than the selected ground fault trip level of the overload relay, the overload relay will trip.
Typical applications of ground fault detection (protection) include dirty water or clean water treatment plants, wash down areas of industrial plants, pumping applications, and of course marine as well as mining applications.
For additional information please contact your nearest authorized distributor, sales representative, or call our customer service or technical support lines.