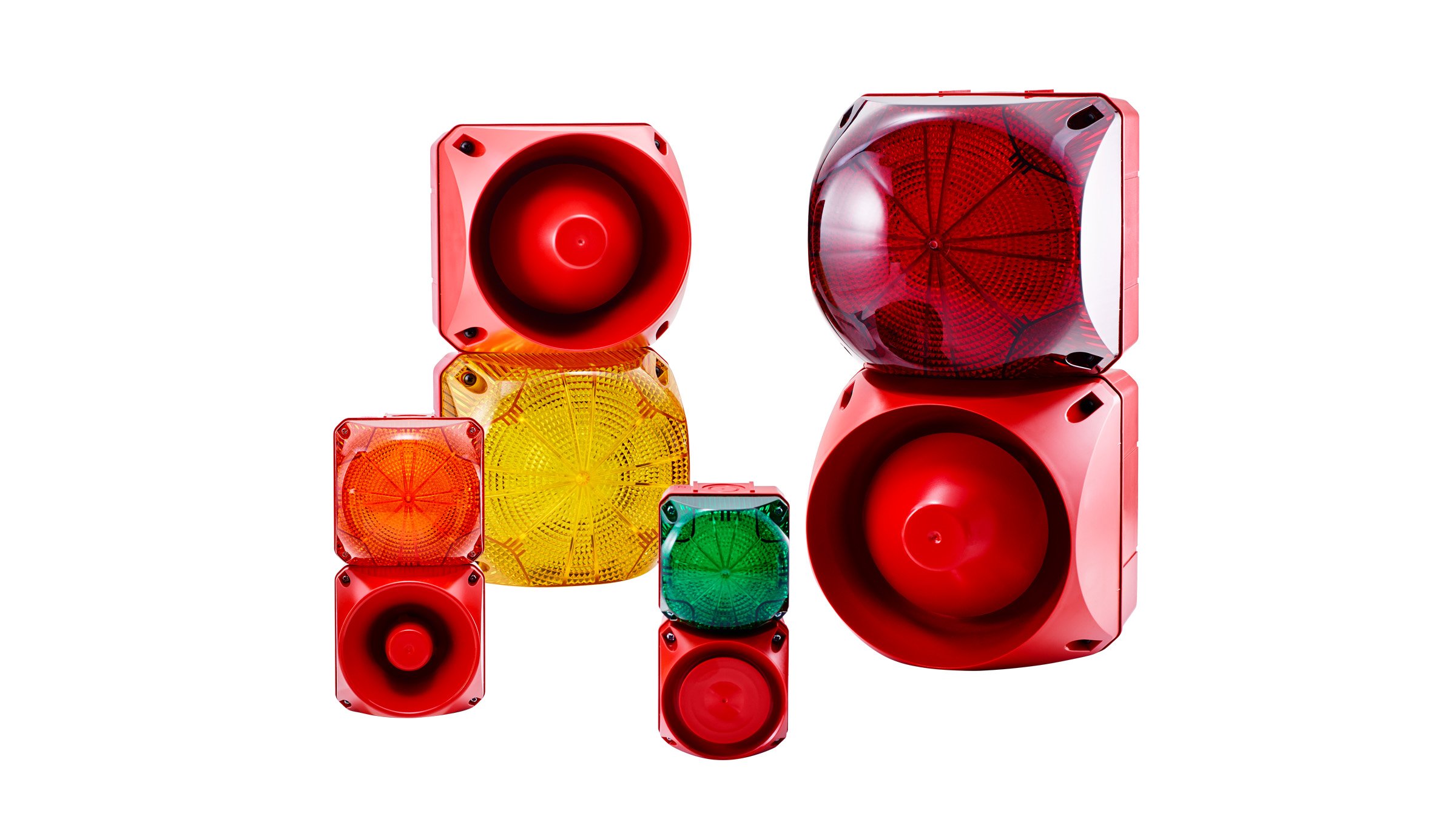 Beacons, alarms and other signaling devices from Auer Signal
Popular Resources / Quicklinks

Whenever visual and audible communication is needed, Auer Signaling is there. Signaling devices are everywhere, from hospitals, fork lifts, conveyor belts at airports and mining operations, self-scanning check out at the grocery store or the ticket gate at the parking garage. Beacons, sounders, horns, loud speakers, sirens, and more are available through authorized Sprecher + Schuh distributors across the United States and Canada. These are just a few examples of the wide range of signaling devices available.
Sprecher + Schuh is proud to offer Auer Signal products as a distributing partner in the US and Canada.
UL Type 4/4X/IP66 for outdoor applications
Supply inputs from 24V to 230V AC
Up to six lens colors w beacons
Alarm sounders up to 63 tones 85-110 dB
Looking for more?
Find selection guidance, technical information, wiring diagrams, and dimension drawings in the E-Catalog.
| Resource | Resource Type | Publication Number |
| --- | --- | --- |
| Beacons & Alarms Overview | Flyer | F-Beacons |
| Series T & U Beacons & Alarms Overview | Flyer | F-BEACONSTU |