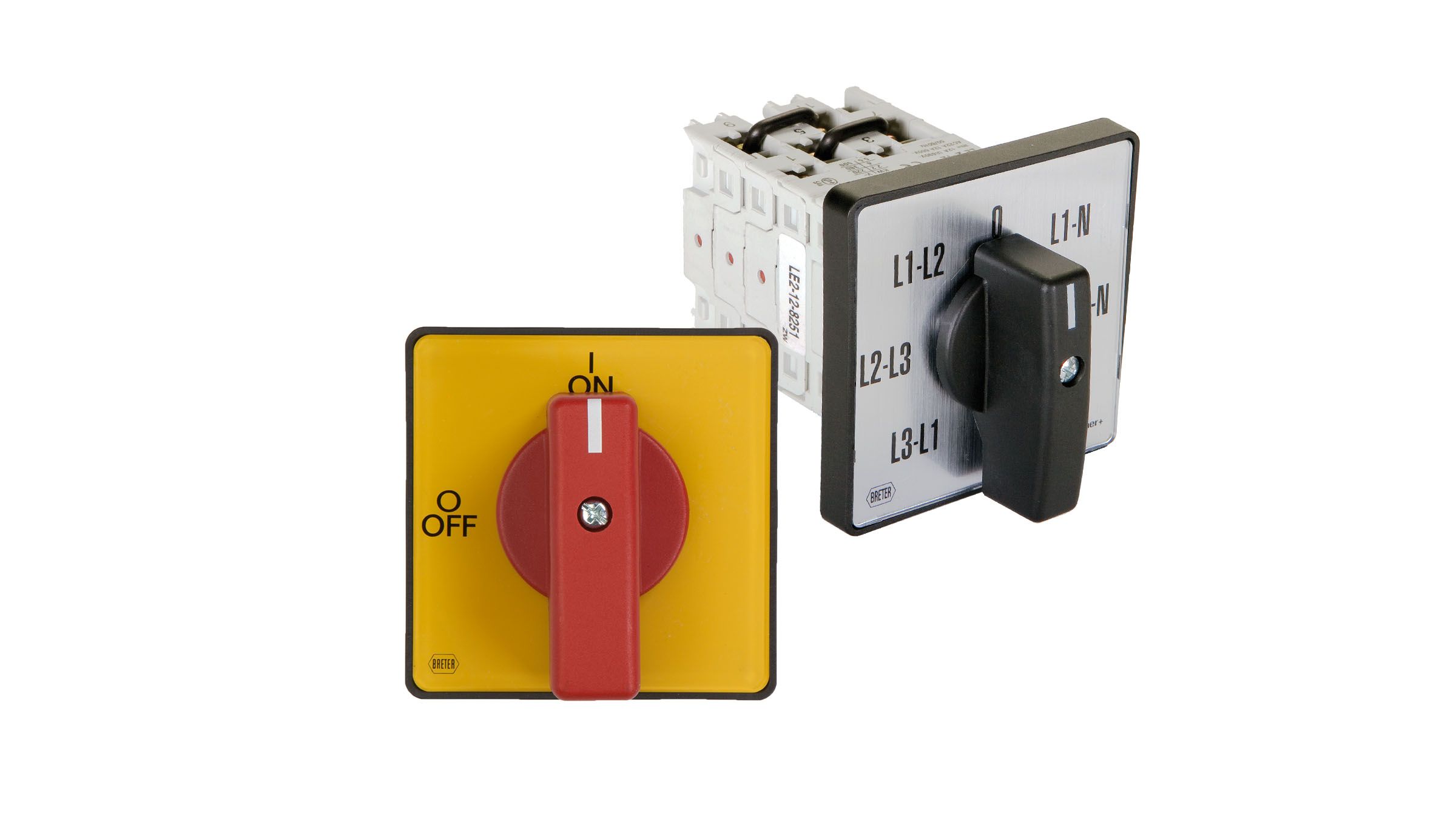 Attractive design, reliable operation, and high quality for any application up to 25 Amps
Popular Resources / Quicklinks

Sprecher + Schuh's comprehensive line of L2 rotary cam switches are available for all control and load applications up to 25 amps. The line is modular and has many convenience and safety features. A well thought out ordering system provides many standard and nonstandard configurations, that are many times available off the shelf.
Two frame sizes provide control and load switching up to 25 amps. Both frame sizes are available in panel mount and base mount for total flexibility. A wide range of switching configurations are offered , as listed below.
LE2 Panel mount or LA2 Base Mount
12A to 25A
42 x 42 mm and 55 x 55 mm
10 handle options
Screw nut or center nut fixing
Up to 6 switch positions
UL508 Listed Suitable as Motor Disconnect
Lockout/tagout compliant knobs
UL, CSA and CE
Looking for more?
Find selection guidance, technical information, wiring diagrams, and dimension drawings in the E-Catalog.
| Resource | Resource Type | Publication Number |
| --- | --- | --- |
| LE2/LA2 Rotary Cam Switches Overview | Flyer | F-L2Rotary |
| Manual Switching Devices | White Paper | tech-lmsd |