Series R-Line 40 Amp Switches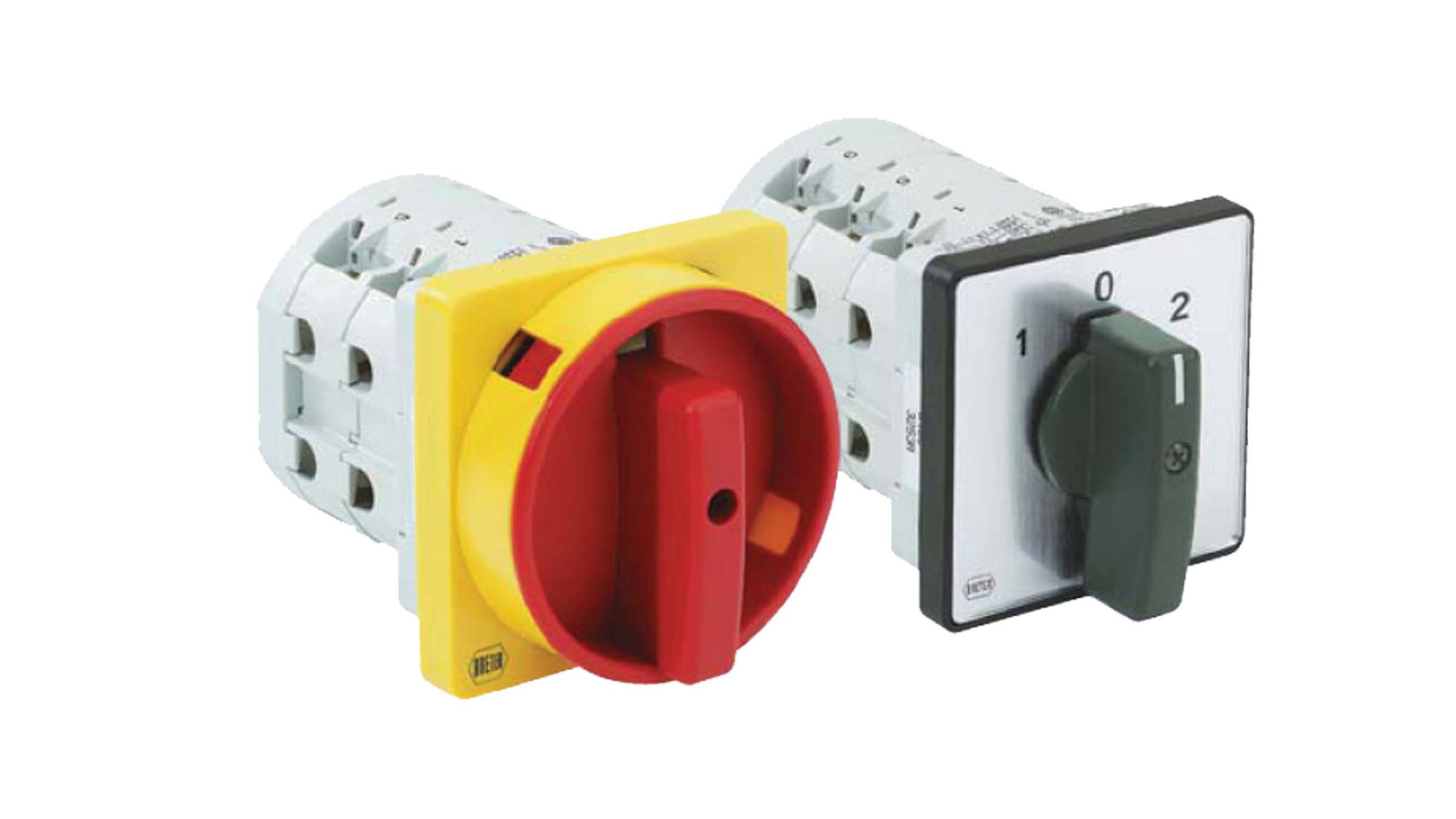 Rugged and dependable 40 amp switches for industrial applications
Popular Resources / Quicklinks

Sprecher + Schuh's rugged R-Line rotary cam switches are available for most control and load applications up to 40 amps. As with our smaller L2 Series switches, a well-thought-out ordering system provides many standard and nonstandard configurations that are often available "off the shelf."
RE 40 Front Panel or RA 40 base mounted
1-, 2-, 3-, 4- or 6-pole switches
Modular switch and handle assemblies
ON-OFF, Changeover, Step, Reversing, Wye-Delta, and Single Winding (two Speed)
Standard, Pad lockable, and self-contained knobs
Type R, Types 12, IP66
CE, UL and CSA
Looking for more?
Find selection guidance, technical information, wiring diagrams, and dimension drawings in the E-Catalog.