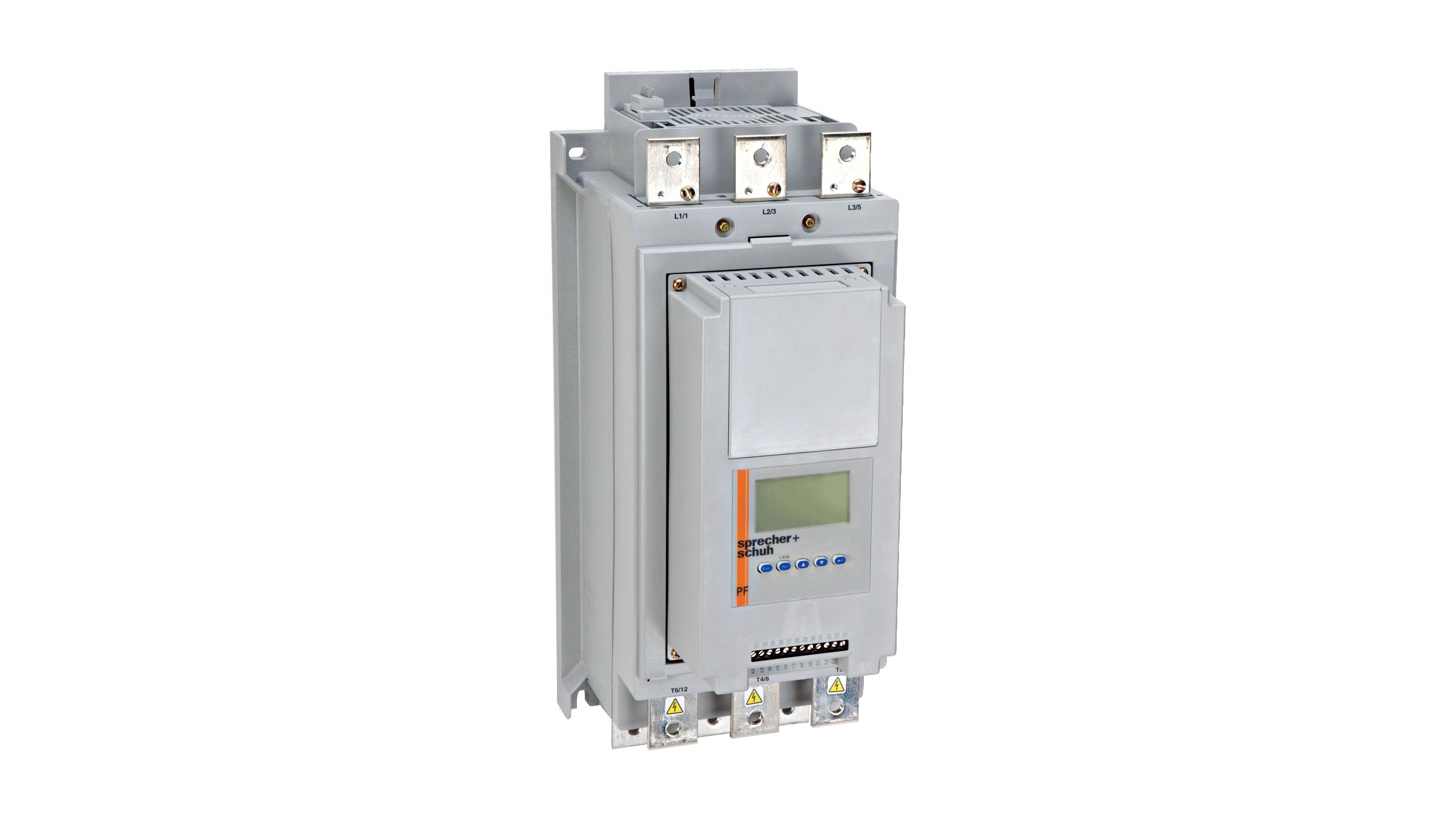 Economical solid-state controller with rich features designed for 3-phase motors up to 400 HP@480V
Popular Resources / Quicklinks

The PF Softstarter Controller provides intelligence, unmatched performance, flexibility, and diagnostics in a modular compact design for controlling either a standard squirrel-cage induction motor or a star-delta motor. Seven standard, and two optional starting modes of operation are available within a single controller.
As standard, this true three-phase controlling device includes electronic overload protection with programmable trip class, integral run bypass, increased motor and system diagnostics, configurable auxiliary contacts, and multiple start and stop modes. The PF Controller comes equipped with a built-in keypad and LCD display for programming the controller parameter settings for the specific industrial application.
Three starting modes
PFS Standard
PFB Pump Control
PFD Braking Control
16 Current Models
Control Voltage: 120-240VAC or 24V AC/DC
Voltage Range: 200...600VAC 3...400HP @460VAC
Standard 3-wire or Y-Delta motor connections
Built-in Bypass Contactor
Built-in Electronic Motor Overload Protection
Looking for more?
Find selection guidance, technical information, wiring diagrams, and dimension drawings in the E-Catalog.