Series PCEC Hydraulic Elevator Softstarters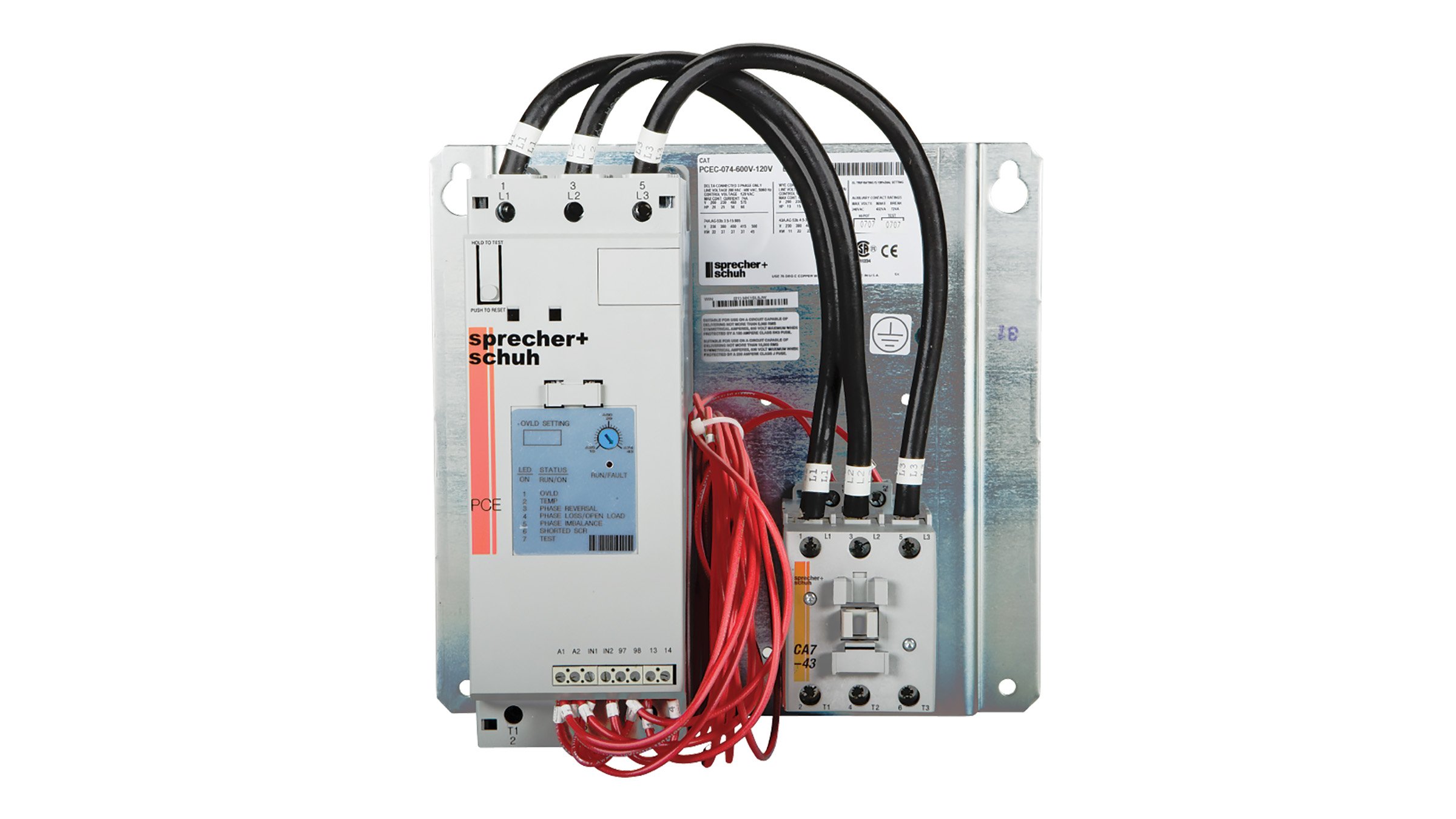 A simple, solid-state solution for the operation of motors that drive hydraulic elevators and escalators
Popular Resources / Quicklinks

The PCE Hydraulic Elevator Softstarter and PCEC Panel Solutions are designed to simplify installation, set-up, and typical operation of motors that drive hydraulic elevators and escalators. This solid state starter solution is designed to operate 3 phase standard squirrel cage induction motors and can be connected to a 6 or 12 lead Wye-Delta (Star-Delta) or standard 3 or 9 lead motors. Through the use of LINE or INSIDE-THE-DELTA control, the solid state solution can provide ultimate control of the motor.
The advantages of a solid state solution include the following:
Provides smooth motor starting
Decreases current surges on weak electrical systems
Reduced starting torque of the motor helps to reduce mechanical stress on system components
Helps meet both local and regional electrical codes when reduced voltage starting is a requirement
Eliminates voltage and current spikes associated with traditional Wye-Delta (Star-Delta) starters
Maximizes motor life due to reduced electrical strain
Lowers general system maintenance requirements for improved uptime
The PCEC panel solution provides a standard PCE controller and a factory coordinated fault contactor on a common mounting plate for ease of installation. The PCE controller utilizes software optimized for the elevator industry along with a built-in selectable Class 10, 15 and 20 overload relay and SCR bypass to control all three phases. The pre-wired control harness (3 ft / ~1m flying leads) is supplied to simplify wiring into current installations while the mounting plate holes are the same as many standard Wye-Delta electro-mechanical starter panels. To insure start up performance both the PCE controller and PCEC panel assembly are factory tested before shipping.
20 HP to 150 HP @ 460 V
200 … 600 V AC
3-Phase
Digital DIP switches to select control modes
Manual or Automatic Overload Reset
Class 10, 15, 20 or OFF Overload Relay dial setting
LED indicator for fauly diagnostics
UL and CSA Elevator ratings
Looking for more?
Find selection guidance, technical information, wiring diagrams, and dimension drawings in the E-Catalog.
| Resource | Resource Type | Publication Number |
| --- | --- | --- |
| PCEC Hydraulic Elevator Softstarter Overview | Flyer | F-PCECSOFTSTART-612 |
| PCEC Quick Selection Counter Mat | Guide | MAT-PCEC |
| PCEC Quick Troubleshooting | Guide | TSGUIDE-PCEC |