Series L8 Supplemental Protectors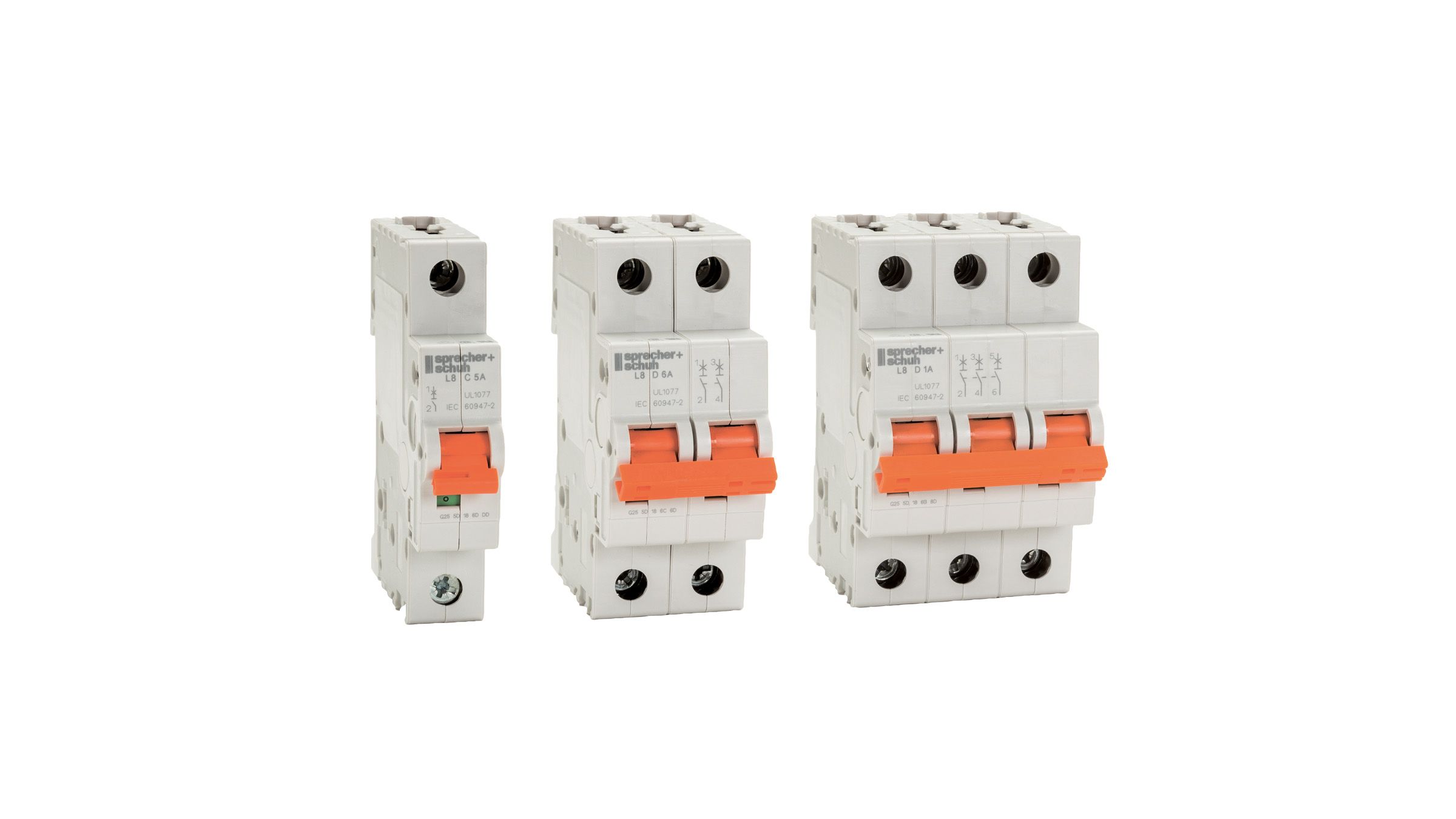 UL1077 supplemental short circuit protection for industrial applications up to 63 amps.
Popular Resources / Quicklinks

Series L8 Supplementary Protectors provide supplemental overcurrent protection for control circuits, solenoids, actuators, appliances, business equipment and a range of other applications where a high performance current limiting device is required. Advanced features and global approvals make them ideal for use in equipment installed throughout the world.
All Series L8 Supplementary Protectors are available with three different tripping characteristics, Type "B", "C", and "D". The tripping characteristic defines the device's speed of response (trip-time) to various levels of overcurrent.
Applications up to 480V AC and 96V DC
Curve B, C & D
IP20 protection against accidental contact
Color coded status indicator
Broad range of currents
Interrupting capacities up to 10 kA
DIN rail mountable
UL Recognized, UL1077
CSA 22.2 No.235
IEC 60947-2
CE marked
Looking for more?
Find selection guidance, technical information, wiring diagrams, and dimension drawings in the E-Catalog.
| Resource | Resource Type | Publication Number |
| --- | --- | --- |
| L8 Supplemental Protectors Overview | Flyer | F-L8 |
| Methods of Applying Circuit Protection | White Paper | Tech-L8L9Methods |